So, maybe you know the crazy guitar-organ-flute-yodeling-accordion-Popeye-the-Sailor-vocalization masterpiece "Hocus Pocus" by the Dutch group Focus. Or slightly less likely, you might know their song "Sylvia." But I'm pretty sure you didn't know that their guitarist, Jan Akkerman, recorded an album of classical lute songs interspersed with far-edge eclectic art rock as one of his solo endeavors.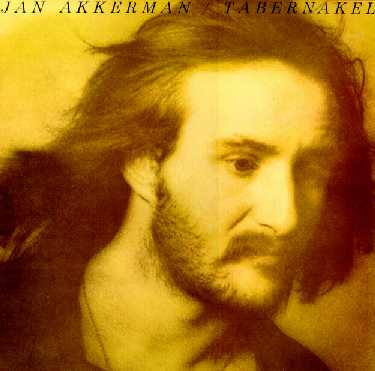 That's Tabernakel. I can't for sure remember what inspired me to buy this CD, but I think it was the unintentionally hilarious set of liner notes in my copy of the digitally remastered Focus 3, wherein the producer of most of Focus's albums waxed Spinal Tap-esque about the genius of the band. Somewhere along the way, he mentioned Akkerman's obsession with lute music and that he thought the guitarist had actually recorded a whole album of lute songs. Like I suspect is the case with most of the stuff in those liner notes, that wasn't quite true; about a third of the album is art rock. But there are a lot of lute songs.
I'm guessing if you like lute music, this is pretty kick-ass stuff. Akkerman is a hell of a musician, and the songs have enough complexity that there are times when I think, surely he overdubbed that with a second lute track -- it can't all be him just playing one lute. But I'm pretty sure it is.
Anyway, if you've got a hankering for lute tunes, check it out.